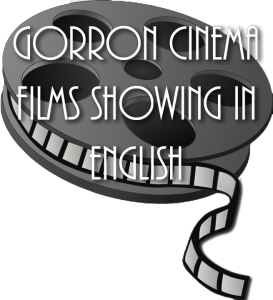 This page will be updated each time I get more information about what's on. Hopefully this will become a regular thing.
For those wanting a pre-film slurp, the 'Bar de la Mairie' (by the Mairie at the bottom of the hill) is openfor drinks, coffees, etc. A light, 2-course meal can be ordered in advance (15 euros, which covers the meal and film ticket). For reservations, ring Melanie on 02 43 08 04 59
Next up for Monday 13th May
The Favourite (2018)

Biography, Drama, History
Starring : Olivia Colman, Emma Stone, Rachel Weisz, Nicholas Holt
Directed by Yorgos Lanthimos
Tickets are on sale at the cinema from 20h, with the film starting at 20h30.
The Favourite In early 18th century England, a frail Queen Anne occupies the throne and her close friend, Lady Sarah, governs the country in her stead. When a new servant, Abigail, arrives, her charm endears her to Sarah.
See you there!