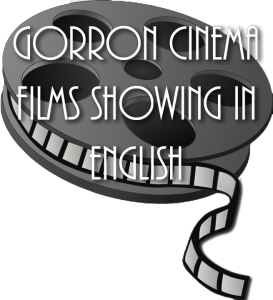 This page will be updated each time I get more information about what's on. Hopefully this will become a regular thing.
For those wanting a pre-film slurp, the 'Bar de la Mairie' (by the Mairie at the bottom of the hill) is a warm and welcoming place to have one! A light meal can also be enjoyed (by prior booking with Melanie necessary – 02 43 08 04 59) there from 18h30 onwards.
Next up for Monday 11th February
Glass (2019)

Drama : Sci-fi : Thriller
Starring : James McAvoy, Bruce Willis, Samuel L. Jackson, Sarah Paulson
Directed by M. Night Shyamalan
Tickets are on sale at the cinema from 20h, with the film starting at 20h30.
Glass connects the worlds of "Unbreakable" and "Split" from director M. Night Shyamalan. Security guard David Dunn (Willis) uses his supernatural abilities to track Kevin Wendell Crumb, a disturbed man who has twenty-four personalities. Dunn and his son, Joseph, try and save four cheerleaders Crumb has abducted…
See you there!