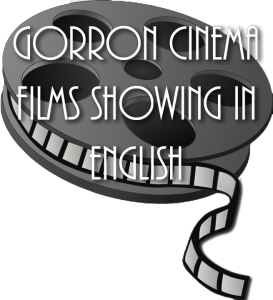 This page will be updated each time I get more information about what's on.
Tickets for the film only are 5.50€
---
Please share this info – as the more people support the cinema, the better films we get and please remember to bookmark this page (Ctrl+D)!
---
Monday 10th July
Transformers : Rise of the Beasts

Action Adventure Sci-fi
Starring : Anthony Ramos : Dominique Fishback : Luna Lauren Velez
Directed by : Steven Caple Jr.
During the '90s, a new faction of Transformers – the Maximals – join the Autobots as allies in the battle for Earth.
Movie starts at 20:00
---
Monday 17th July
The Flash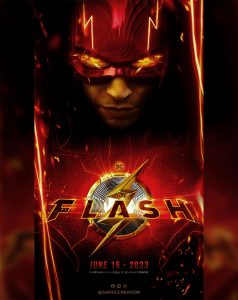 Action Adventure Fantasy
Starring : Ezra Miller : Michael Keaton : Sasha Calle
Directed by : Andy Muschietti
Barry Allen uses his super speed to change the past, but his attempt to save his family creates a world without super heroes, forcing him to race for his life in order to save the future.
Movie starts at 20:00
---
Monday 24th July
Indiana Jones & the Dial of Destiny
(title in French: "Indiana Jones et le Cadran de la Destinée")

Action Adventure
Starring : Harrison Ford Phoebe Waller-Bridge Antonio Banderas
Directed by : James Mangold
Archaeologist Indiana Jones races against time to retrieve a legendary artifact that can change the course of history.
Movie starts at 20:00
---
Monday 31st July
No Hard Feelings
(title in French: "Le Challenge")

Comedy Romance
Starring : Jennifer Lawrence : Andrew Barth Feldman : Laura Benanti
Directed by : Gene Stupnitsky
On the brink of losing her home, Maddie finds an intriguing job listing: helicopter parents looking for someone to bring their introverted 19-year-old son out of his shell before college. She has one summer to make him a man or die trying.
Movie starts at 20:00
---
Monday 7th August
Mission Impossible : Dead Reckoning Pt 1

Action Adventure Thriller
Starring : Tom Cruise : Rebecca Ferguson : Hayley Atwell
Directed by : Christopher McQuarrie
Ethan Hunt and his IMF team must track down a dangerous weapon before it falls into the wrong hands.
Movie starts at 20:00
---
…Ticket Info
Tickets (5,50€) are available at the cinema (next to Gorron church) on the night from 7:30.
The 'Bar de la Mairie' at the bottom of the hill from the church, is open for pre-film refreshments and also a light snack if required (e.g. cheese or meat platter with a glass of wine/beer for 8 euros).  Also, Bubba's Pizza may be open for pizzas from 18h – please check on their facebook page.
It may be wise to check on www.gorron-cinema.fr before setting off in case of any changes.
Please share this info – as the more people who come, the better films we get!