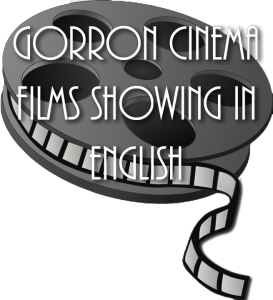 This page will be updated each time I get more information about what's on.
Tickets for the film only are 5.50€
---
Please share this info – as the more people support the cinema, the better films we get and please remember to bookmark this page (Ctrl+D)!
---
Monday 20th March
Marlowe (2022)

Thriller Crime Mystery
Starring : Liam Neeson, Diane Kruper, Jessica Lange
Directed by : Neil Jordan
In late 1930s Bay City, a brooding, down on his luck detective is hired to find the ex-lover of a glamorous heiress.
Movie starts at 20:00
---
… and then for Monday 27th March
The Fabelmans (2022)

Drama
Starring : Gabriel LaBelle, Michelle Williams, Paul Daren
Directed by : Stephen Spielberg
Loosely based on Spielberg's childhood growing up in post-WWII era Arizona, from age 7 to 18, a young man named Sammy Fabelman discovers a shattering family secret and explores how the movies help us see the truth about each other and ourselves.
Movie starts at 20:00
---
…Ticket Info
Tickets (5,50€) are available at the cinema (next to Gorron church) on the night from 7:30.
The 'Bar de la Mairie' at the bottom of the hill from the church, is open for pre-film refreshments and also a light snack if required (e.g. cheese or meat platter with a glass of wine/beer for 8 euros).  Also, Bubba's Pizza may be open for pizzas from 18h – please check on their facebook page.
It may be wise to check on www.gorron-cinema.fr before setting off in case of any changes.
Please share this info – as the more people who come, the better films we get!