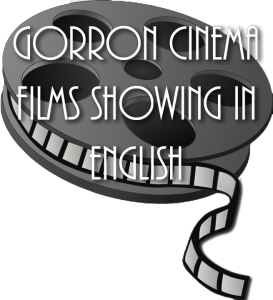 This page will be updated each time I get more information about what's on. Hopefully this will become a regular thing.
Tickets for the film only are 5.50€
As always, the films start at 20h30 (the tickets are available at the cinema from 20h on the night) and the Bar de la Mairie is open for a pre-film slurp.  Melanie at the bar can also serve a plate of cheese or cold meats & bread and a glass of wine for 6,50 euros (no reservation required) and her vin chaud is still very good!!
For reservations however, ring Melanie on 02 43 08 04 59
Next up for Monday 9th March
The Gentlemen (2019)

Action, Comedy, Crime
Starring : Matthew McConaughy, Hugh Grant, Charlie Hunnam, Colin Farrell
Directed by Guy Ritchie
A star-studded action comedy. Mickey Pearson has built a highly profitable marijuana empire in London, and when word gets out that he's looking to cash out of the business forever, it triggers plots, schemes, bribery and blackmail, in an attempt to steal his domain from under him.
Tickets are on sale at the cinema from 20h, with the film starting at 20h30.
Next up for Monday 16th March
Richard Jewell (2019)

Biography, Crime, Drama
Starring : Paul Walter Houser, Sam Rockwell, Kathy Bates
Directed by Greta Gerwig
American security guard Richard Jewell saves thousands of lives from an exploding bomb at the 1996 Olympics, but is vilified by journalists and the press who falsely reported that he was a terrorist.
Tickets are on sale at the cinema from 20h, with the film starting at 20h30.
See you there!