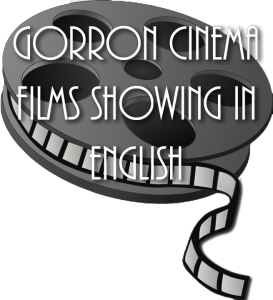 This page will be updated each time I get more information about what's on. Hopefully this will become a regular thing.
For those wanting a pre-film slurp, the 'Bar de la Mairie' (by the Mairie at the bottom of the hill) is a warm and welcoming place to have one! A light meal can also be enjoyed (by prior booking with Melanie necessary – 02 43 08 04 59) there from 18h30 onwards.
Next up for Monday 11th June…
Deadpool 2

Action : Adventure : Comedy and a reasonably large amount of bad language
Starring : Ryan Reynolds, Josh Brolin, Morena Baccarin, Zazie Beetz, Julian Dennison
Directed by David Leitch
Foul-mouthed mutant mercenary Wade Wilson (AKA. Deadpool), brings together a team of fellow mutant rogues to protect a young boy with supernatural abilities from the brutal, time-traveling cyborg, Cable.
As ever, tickets (5,50€*) are on sale at the cinema from 20h, with the film starting at 20h30.
See you there!